Free Workshops for Primary Schools
in Telford and Wrekin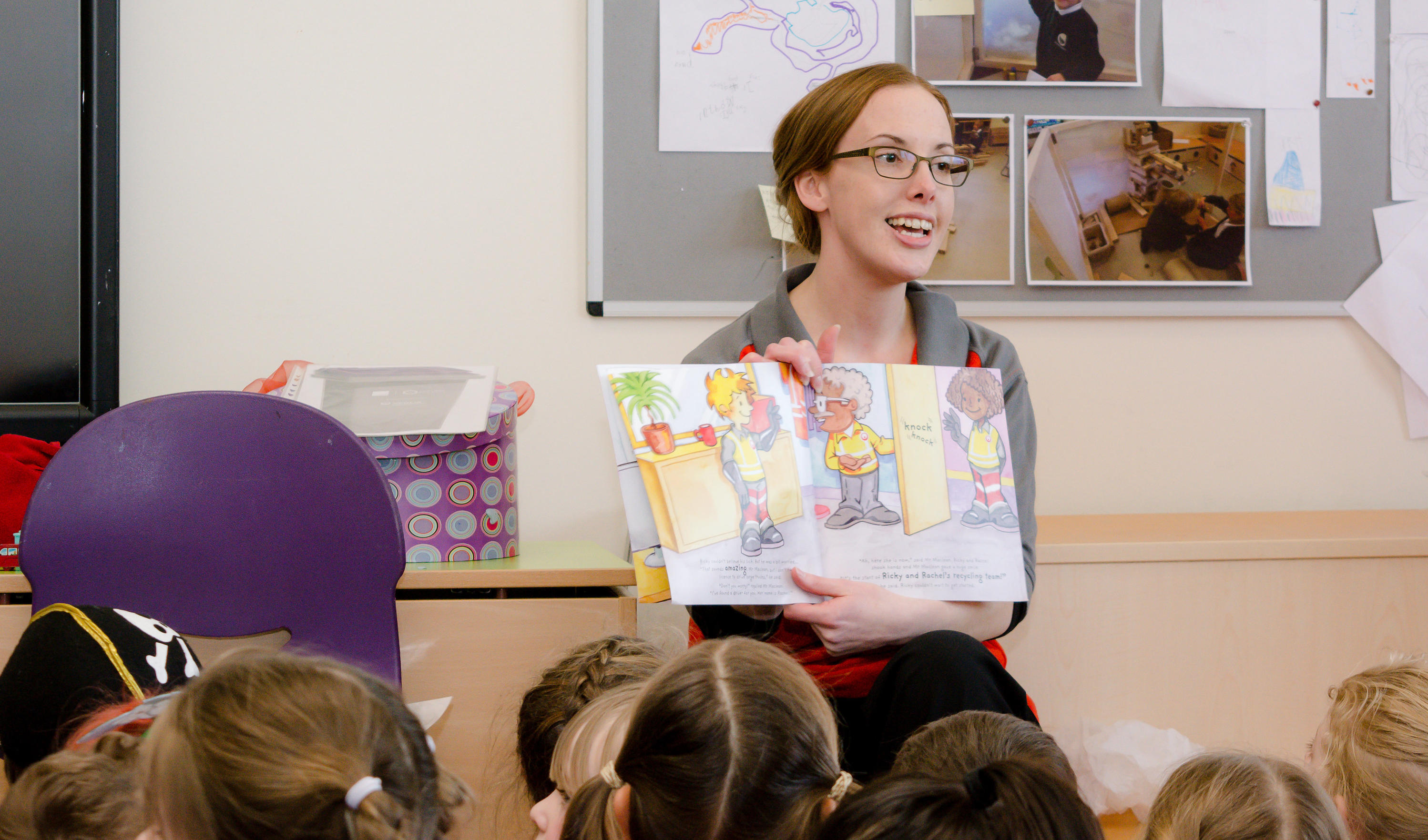 It is so important to teach the next generation how to deal with household waste in a way that has the environment in mind. In Telford and Wrekin Veolia work with schools for free to teach pupils about reduce, reuse, recycle and recover. We have several workshops on offer, and are happy to chat with teachers or youth group leaders find out how we can best support your learning goals. This page gives an overview; please contact [email protected] or phone Ruth on 07824 545 597 for more info to see how our workshops can support your learners.
---
In our popular Junior Street Champions school workshops offering there's plenty to choose from to support the primary curriculum, whether it's sustainability, materials, habitats or recycling. Contact us for more information on our free workshops [email protected]
---
We have an additional exciting KS2 resource - The R Team empowers children to look after the environment through reduce, reuse, recycle and recover. The R team has a dedicated webpage here
---
We are available to deliver a Munch and the Funny Tummy story session for children aged 3-7 years, about a truck that gets a poorly tummy. The session introduces recycling and the idea that items go in certain bins for recycling, and that there is an impact if the wrong items go in the bins.  
---
We also have informative and fun recycling and waste themed activity sheets for primary aged children. So if your little ones like word searches, colouring in and quizzes, please contact us if you'd like some [email protected]
---
For information on school resources available in other areas of the UK from Veolia please visit here